Boyfriend Dungeon

Developer(s)

Kitfox Games

Publisher(s)

Kitfox Games

Platform(s)

PC/Mac DRM-Free, Nintendo Switch

Release date(s)

August 11, 2021

TBD (PC)

Genre(s)

Indie, Simulation, Dating
Boyfriend Dungeon is a dating game with weapon action created and published by Kitfox Games, from Montreal, Quebec, Canada.
Boyfriend Dungeon started on Kickstarter August 2018. The musical stylings of the teaser trailer feature an original composition by Marskye and the vocal talents of Madeleine McQueen.
Official Site
[
]
About the game
[
]
Plunder the dunj as you fend off dangerous monsters and take your weapons on romantic dates. Woo your weapons in this flirty, playful, and welcoming world filled with mastery in the procedurally generated dungeon. Serving up a dose of summer-time fling nostalgia, take your dates out as you uncover their stories and level them up. Embark on blossoming relationships with your weapon cuties as you capture their hearts in friendship and in love. In this light-hearted, fantastical shack-and-slash filled with adventure, improve your skills and fend off the monsters together because the couple that slays together, stays together. ~ From the official press kit [1]
Game Features
[
]
Beautiful people to romance
Procedurally generated dungeons and varied combat styles
Each weapon type feels and plays differently
Inclusive, tasteful approach to gender and sexuality - male, female, non-binary options
Languages
[
]
Boyfriend Dungeon supports following languages (Interface and Subtitles):[2]
English
French
Japanese
Simplified Chinese
Awards
[
]
IndieCade Selection 2019
Winner of BITSUMMIT International Award, BitSummit Vol. 6, Kyoto Indie Festival 2018
BITSUMMIT Media Hightlight Award, Game*Spark, BitSummit Vol. 6, Kyoto Indie Festival 2018
Nominee of BITSUMMIT Excellence in Game Design Award, BitSummit Vol. 6, Kyoto Indie Festival 2018
Official Selection INDIE MEGA BOOTH, PAX WEST Showcase 2018
Boston FIG Fest 2018, Best in Show
Boston FIG Fest 2018, Innovation in Art and Narrative
Videos
[
]
Making of - Kitfox about the Kickstarter project
Announcement Trailer - Kitfox Games/Xbox
Announcement Trailer - Source: Nintendo Switch on YouTube
Developer Demo, video released by Kitfox Games

More on: Kitfox Games on YouTube
Credits
[
]
Tanya X. Short
Director and Designer, Kitfox Games
Xin Ran Liu
Art Director, Kitfox Games
Kira Boom
Programmer, Kitfox Games
Marcelo Perez
Programmer, Kitfox Games
Mehrdad Dehdashti
Additional Programming, Kitfox Games
Quinn Kybartas
Additional Programming, Kitfox Games
Victoria Tran
Community Manager, Kitfox Games
Alexandra Orlando
Additional Community Management, Kitfox Games
Fiona Martin
Additional Community Management, Kitfox Games
Omar "Dabu" Dabbous
Audio Designer, Independent
Ramsey "Marskye" Kharroubi
Composer, Independent
Madeleine McQueen
Vocalist, Independent
Meg Jayanth
Writer, Independent
Christine Love
Narrative Design Consultant, Independent
Jill Murray
Narrative Consultant, Independent
J Mao
Illustrator, Independent
Mattias Graham
Videographer
Hato Moa
Character Design, Independent
Damu
Character Design, Independent
Sunder Raj
Animator, Particle Beam, Facebook page of Particle Beam
Backer rewards
[
]
People who backed Boyfriend Dungeon on Kickstarter could receive rewards from Kitfox split up in several different tiers (depending on, how much was pledged). Users with a higher pledge could e.g also receive special access to a private Kitfox Discord channel, additional Steam keys to other Kitfox games, painted portrait, digital art book, in-game messages for BD and more.
Boyfriend Dungeon Merchandise
[
]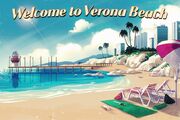 (Rewards for backers)
Postcard signed by the developers
Messenger Bag (gray, with stabbed heart icon)
Sticker sheet (icons from the game)
Physical Box Set (Indiebox)
Enamel pin (stabbed heart icon)
Rose USB key
Boyfriend "Dungeonmaster" Mug (with chic temperature effect and heart handle)
Body pillow (Dagger or Talwar)
"Sword Smoocher" T-shirt (black with white print)
Physical art book
Soundtrack
[
]
See Soundtrack.
Sources
[
]